Hunan Hyster Material Technology Co.,LTD., founded in 1995, we are a professional manufacturer & exporter of bi-metallic wear blocks/plates, chocky bars, wear buttons(white iron vacuum brazed onto mild steel, 63HRC/700BHN), Chromium carbide overlay wear plates, Ni-hard castings/plates, Tungsten carbide castings for Mining, Quarrying, and other heavy industries. We are located in New and High-Tech Development Zones of Changsha city, capital of Hunan province, middle of China.
The company has passed the ISO9001:2008 certificate, quality is very important to the development of Hyster. The company strictly operate according to the 'Integrity, Dedication, Innovation, Efficiency' business philosophy. Over 95% products have been sold to Australia, Canada, Brazil, America, Chile, Argentina, South Africa, Indonesia, Thailand, Mexico, Russia, Holland, as well as many other countries and areas.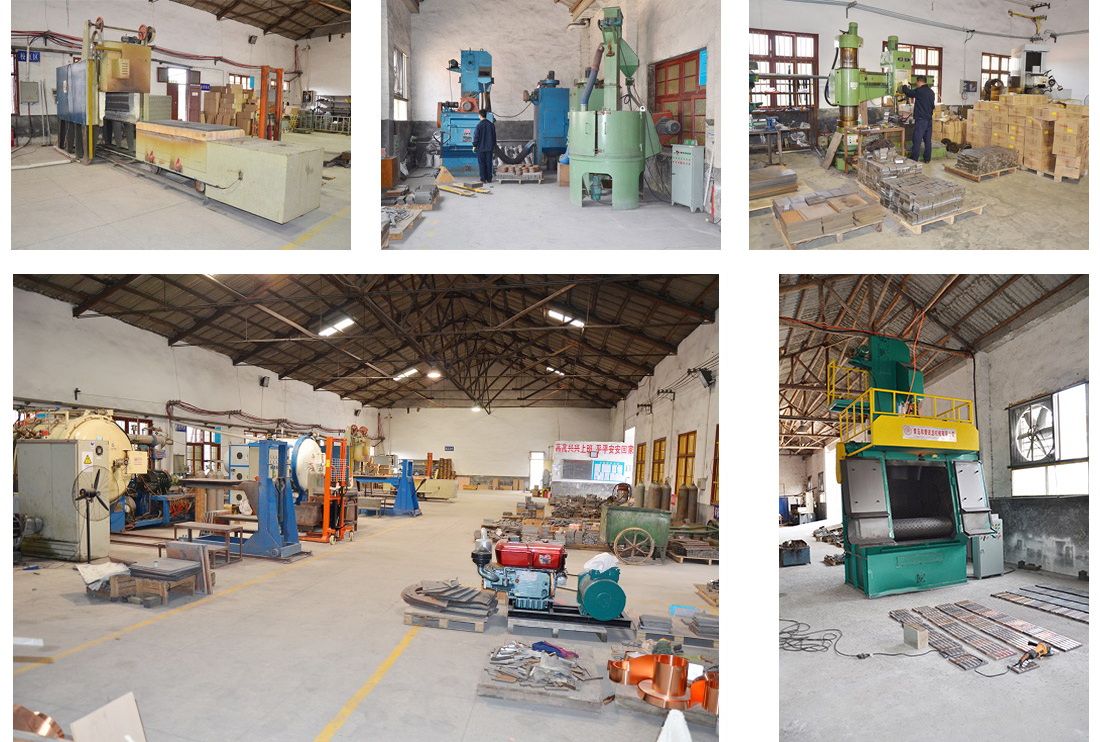 As a specialized compound wear material manufacturer, we have a team of expert in field of Casting, High temperature compounding, Machining, Welding, Heat treatment etc. Hyster also established a very strictly quality control system/policy, including casting quality inspection(surface, dimension, inner quality ect.), welding strength inspection, heat treatment inspection, hardness inspection, and micro-structure inspection.
Besides a team of engineers and experts, we also own various of manufacturing facilities and detecting devices. Manufacturing facilities include 3 saw machines, 2 milling machines, 1 lathe, 1 drilling machine, 2 wire-cutting machines, 4 big grinding machines, 1 trimming machine, 3 vacuum brazing furnace, 1 heat treatment furnace, 2 shot-blasting machine, 1 oil press machine. Main detecting devices include Hardness Tester, Dry Sand/Rubber Wheel Abrasion Tester, Ultrasonic Flaw Detector, Metallurgical Microscope, Moulding Sand Detector, Spectrograph, Handheld XRF Analyzer.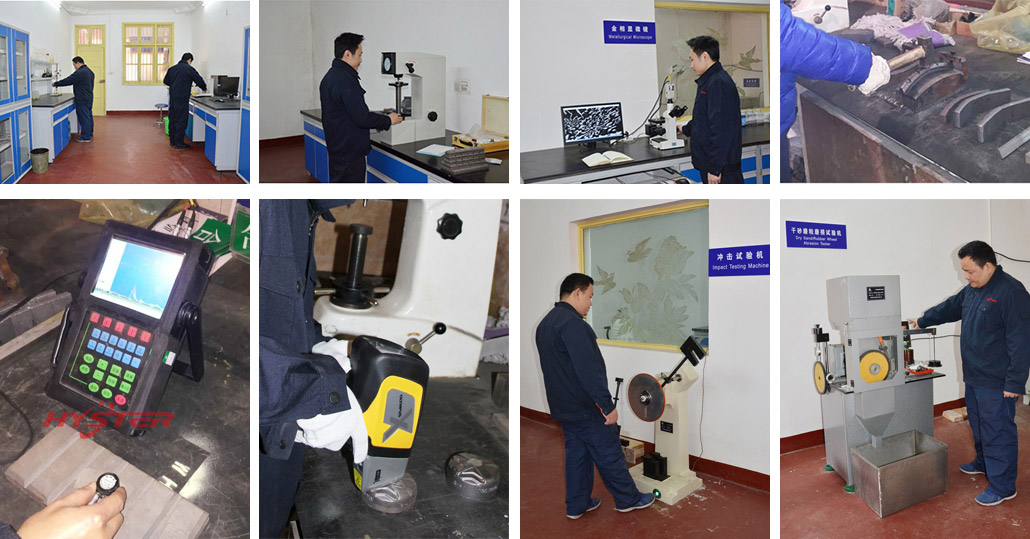 Our annual output for bi-metallic wear blocks/bars/plates is about 1000tons, capable to produce about 500 different sizes and shapes, typical wear products include Chocky bars, Wear buttons/donuts, Standard/shaped wear bars, Standard/shaped wear plates, Roll bars, Skid blocks, Rock-box liners, Micro-ledges, Knife edges, Shredder hammer tips. Besides a wide range of wear products and professional wear solutions. We also welcome custom made one off's and consumables.
Hyster has its own License for Import and Export and also a professional team of sales staff, who are familiar with English, Spanish, Russian and international logistics.
Top quality with low prices and good services, Hyster people warmly welcome you visit us and contact us!