Hunan Hyster Material Technology Co., LTD. was founded in 1995, we are a professional manufacturer & exporter of composite Bi-metallic wear blocks/wear plates, Bimetallic wear pipes, Chocky bars, Wear buttons(CrMo white iron vacuum brazed onto a mild steel base plate, hardness 63HRC/700BHN), Chromium carbide overlay wear plates, Ni-hard wear Liners/Billets, and other wear castings for Mining, Quarrying, Construction and other heavy industries. We are located in New and High-Tech Development Zones of Changsha city, capital of Hunan province, middle of China.
The company is certified with ISO9001:2015, quality is very important to the development of Hyster. We also have a dedicated R&D team that can tailor various products with special requirements (such as wear resistance, corrosion resistance, impact resistance, heat resistance, etc.) and provide professional wear resistance solutions. Since its establishment, the company has carried out a lot of experiments on improving the wear resistance and composite bonding strength, various heat treatment technology on different products, and the selection of wear-resistant alloys under different working conditions. The production process and product performance are continuously optimized.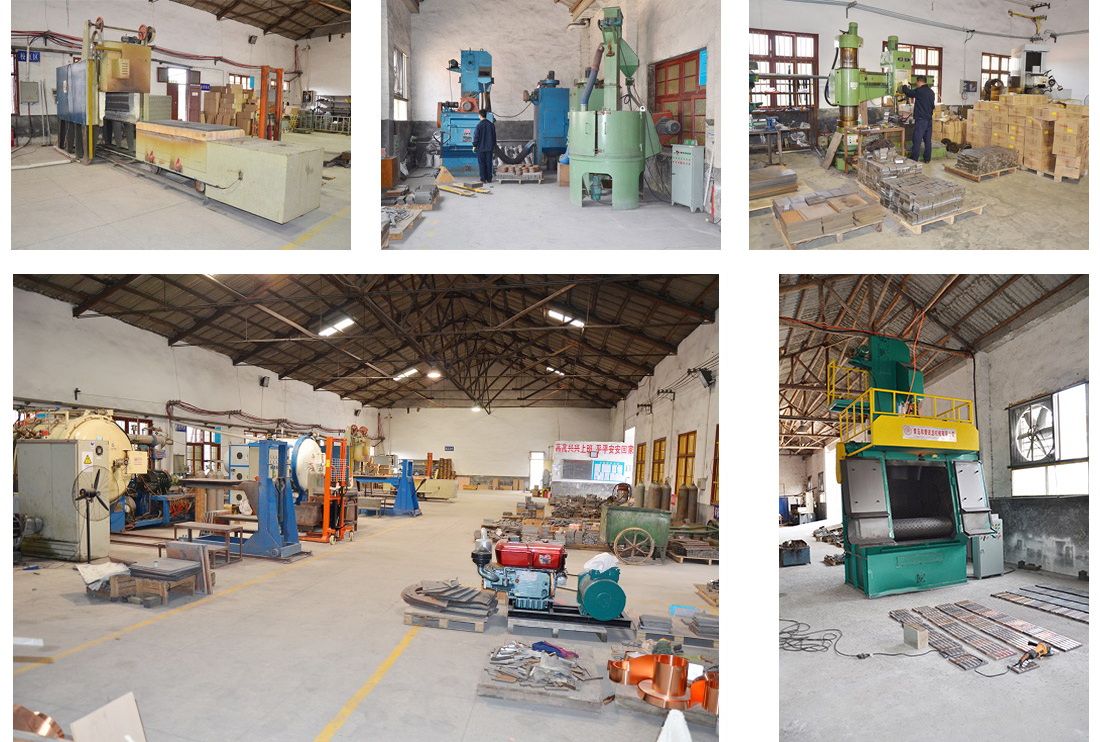 Over 95% products have been sold to nearly 300 customers in more than 40 countries and regions, such as Australia, Canada, Brazil, America, Chile, Argentina, South Africa, Indonesia, Thailand, Mexico, Russia, Holland, as well as many other countries and areas.
As a specialized compound wear material manufacturer, we have a team of expert in field of Casting, High temperature compounding, Machining, Welding, Heat treatment etc. Hyster also established a very strictly quality control system/policy, including casting quality inspection(surface, dimension, inner quality etc.), welding strength inspection, heat treatment inspection, hardness inspection, and micro-structure inspection. Main detecting devices include Hardness Tester, Dry Sand/Rubber Wheel Abrasion Tester(G65), Ultrasonic Flaw Detector, Metallurgical Microscope, Molding Sand Detector, Mechanical property testers, Spectrograph, Handheld XRF Analyzer, Impact testing machine, self-made bending testing machine, falling ball impact testing machine, shear strength testing machine.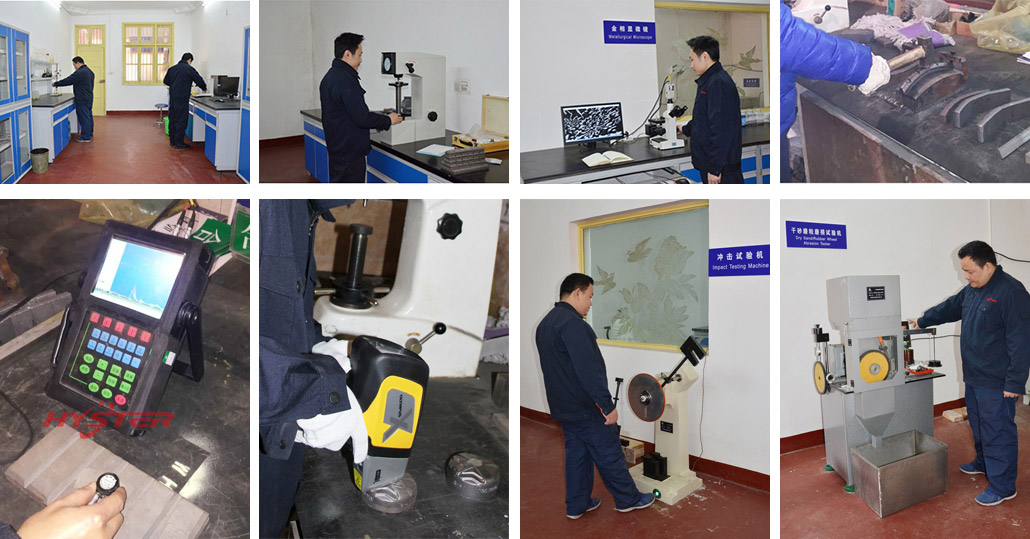 Besides a team of engineers and experts, we also own various of manufacturing facilities and devices as 500kg, 1000kg intermediate frequency induction furnace, shell moulding machine, vacuum welding furnace, automatic surfacing welding machine, plasma spray welding machine, bolt welding machine, heat treatment furnace, vertical saw, horizontal saw, Vertical milling, horizontal milling, CNC lathes, surface grinders, drilling machines, hydraulic presses, various shot blasting machines, wire cutting machines, plasma cutting machines, CNC machining centers, carving machine, etc.
Our annual output of bi-metallic wear blocks/bars/plates is more than 3000tons, capable to produce about 1200 different sizes and shapes; annual output of wear-resistant castings is more than 3000 tons, and hardfacing wear plates more than 2000 tons.
Hyster has its own License for Import and Export and also a professional team of sales staff, who are familiar with English, Spanish, Russian and international logistics.Top quality with low prices and good services, Hyster people warmly welcome you visit us and contact us!